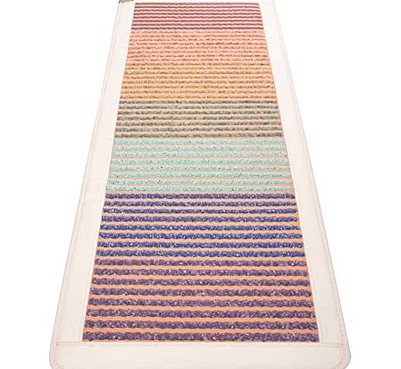 Certified 7 Chakras Crystals - Designed by Reiki Master

CHAKRAS HEALING ON A PHYSICAL LEVEL: Temporary relief of minor muscle pain, joint pain, stiffness. Temporary relief of joint pain associated with muscle spasms, minor strains and sprains

CHAKRAS ENHANCEMENT ON A SPIRITUAL LEVEL: Will release blocked emotional energy, healthy boundaries, improved self-confidence, and self-esteem, able to give and receive love with ease, clearer communication, mental focus, a greater sense of connection

We have chosen 7 different gemstones - amethyst, afghan lapis, turquoise, green aventurine, yellow aventurine, orange jade, and red agate. When heated, these gemstones emit a unique frequency that pairs with each of the inner chakras. Bringing balance and clarity to your chakras unlocks your wellness potential.

IMPROVE CIRCULATION AND SUPPORT IMMUNE SYSTEM! FAR INFRARED heat therapy enhances and improves blood flow in the skin and other parts of the body, it can bring oxygen and nutrients to injured tissues, promoting healing. It helps ease pain, relieves inflammation, and protect against oxidation stress. Enhanced cellular repair and recovery!
FAR INFRARED CRYSTAL CHAKRA MAT